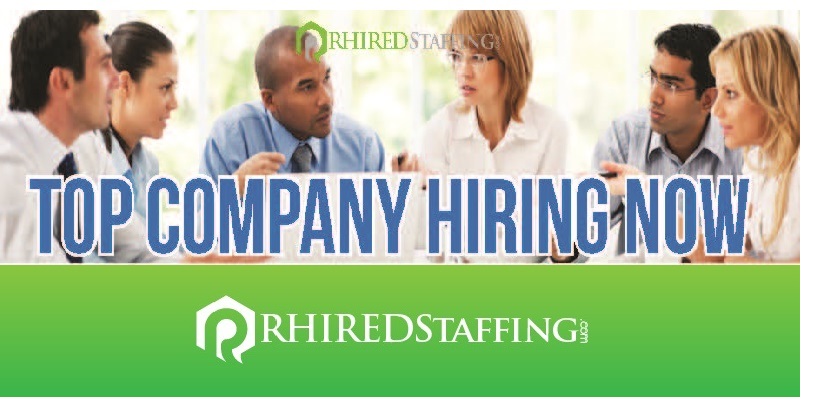 Seeking Sales – Account Manager for office in Los Angeles & Ventura Area.
We are looking for a driven, passionate Account Manager to be a part of our dynamic sales Account Manager and recruiting team.
Do you enjoy relationship building and thrive in a fast paced environment? Do you have a passion for networking and utilizing social media?
The ideal candidate will have an excellent grasp on recruiting, specifically as it relates to staffing. Strong analytical skills and the ability to understand and report on data as it refers to user engagement and traffic. Manage large ramp efforts by working on a sourcing/recruitment process, regularly checking in with team members, identifying recruiting resources, and managing candidate funnels. This involves reviewing traffic data and assisting the field with recruitment needs by completing a variety of sourcing activities, which may include; automated calling, job posting creation and sponsorship, researching candidate pools and local recruiting sources. Familiar with all recruiting tools and resources is a must as the sourcing team must become subject matter experts and have the ability to train others on the tools and resources. Tools and resources include, but not limited to, Job Boards, Social Media Outreach, Ad Managers and Email follow up.
Building relationships with the leading brands and companies by consistently presenting top talent and by offering unparalleled account management.
• Visiting clients to build and develop relationships, specializing within the Aerospace, Construction, Engineering and IT Industry.
• Using media to advertise positions and attract potential candidates.
• Headhunting; identifying and approaching suitable candidates
• Full cycle Recruiting.
• Receiving and reviewing applications, managing interviews and tests and creating a shortlist of candidates for the client.
• Briefing the candidate about the responsibilities, salary and benefits of the job in question.
• Organize interviews for candidates as requested by the client.
• Inform candidates about the results of their interviews. Negotiating salary rates and finalizing arrangements between client and candidates.
• Offer advice to both clients and candidates on pay rates, training and career progression
• Must have at least 2-5 years in Staffing Industry and Sales
Please Apply online: https://rhiredstaffing.com/services/clerical-upper-management/