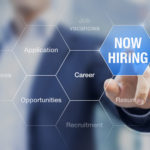 Website RHIREDSTAFFING RHIREDSTAFFING
RHIREDSTAFFING
The Facilities Technician is responsible for performing highly diversified in a fast – pace environment – duties for inspecting, maintaining, and repairing mechanical, electrical, plumbing, and HVAC systems to ensure optimal results. They are accountable to maintain the facility according to safety and productive maintenance systems and processes to support the achievement of the site's business goals and objectives.
Duties and Responsibilities
· Respond quickly in the event of an emergency, notify appropriate personnel and follow safety protocols
· Survey buildings and repair mechanical systems to ensure they are consistent with health and safety standards
· Perform maintenance of electrical systems (replace lamps, ballasts, receptacles, switches, clean and repair circuit breaker panels etc.)
· Assist in the setup of ventilation, refrigeration, and other systems and conduct repairs when necessary
· Maintain heating and plumbing systems to ensure the functionality
· Inspect alarm systems (fire, protection) and schedule repairs when needed
· Perform manual repairs when necessary (fix locks, replace windows etc.)
· Conduct general upkeep procedures (e.g. landscaping) and other tasks as assigned (painting, carpentry etc.)
· Perform service on various lab equipment as required
· Assist with coordination and oversight of vendor performed services
· Assist in budget preparation and ensure it is followed
· Assist in maintaining inventory levels of critical spares and facilities related materials
· Other duties as assigned
Competencies / Qualifications
· Proven experience as a Facilities Technician in a commercial or industrial environment
· Intermediate to advanced understanding of electrical, plumbing, pneumatic, mechanical, and other systems
· Knowledge of general maintenance processes and methods
· Ability to read and interpret equipment manuals and work orders to perform required maintenance, repairs, and service
· Working knowledge of hand and power tools, common appliances and devices
· Manual dexterity and problem-solving skills
· Outstanding written and verbal communication skills
· Able to work well with minimal supervision and as team player
· Ability to prioritize tasks and follow procedures
· HS Diploma with minimum 5 years of experience in HVAC, mechanical, electrical, or industrial maintenance
· EPA Certificate in HVAC required
· 3-5 Years Experience in the Food Industry or Manufacturing is required
in a combination of office and chemical laboratory environments with regular exposure to chemicals, dust, odors, oil, fumes, and noise.
Position Type/Expected Hours of Work: M-F 2nd and 3rd shift and OT
Physical Job Requirements
The ability to lift up to 50 pounds may be required. Required to stand, walk or sit, reach with hands and arms, stoop, kneel, crouch, crawl, work off ladders, scaffolding, lifts, etc. Specific vision abilities required by this job include close vision, distance vision, peripheral vision, depth perception, and ability to focus. In support of the duties of this job, the employee is regularly required to use their hands and fingers to operate necessary hand and mechanical tools, computer keyboard, mouse, and to write, as well as effectively communicate verbally and have acute hearing.
Work Environment
Work is regularly performed in a combination of office and chemical laboratory environments with regular exposure to chemicals, dust, odors,